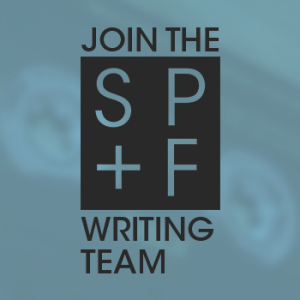 Share your passion for music by becoming a writer for Sound, Phrase & Fury!
We're recruiting magazine and website contributors.
Editorial Tasks
+ EP/Album Reviews
+ Feature Articles
+ Interviews Artist/Industry Profiles
+ Columns*
+ Photography*
*These positions to be discussed.
Genres We Cover
Pop rock       Rock           Indie-rock    Indie-pop
Folk              Pop-Punk    Hip-hop       Hardcore
Emo             Punk            Pop             Acoustic
Tell us about yourself, your love for music and what sort of things you'd like to be doing (reviews, interviews, features etc.)
Benefits for writing for SPF
+ Gain experience for your resume, and add more articles/photos to your portfolio.
+ Work on your own time, in any location
+ Receive guidance and constructive feedback on writing
+ Contribute to the active promotion of independent artists all over the world
+ Also includes available artist promos and instructions on how to get your music featured.