Ever find that one song that seems to fix every calamity and emotional ailment thrown your way?
One song, through miraculous strumming, bashing and thumping of noisy inventions, shakes every cell in your system and wakes some stagnant yet fleeting part of your existence.
One song reminiscent of late summer nights with good friends, running wild and free. One song that reminds you what it means to be young, hopeful, and naive.
This magazine is an ode to those songs, and an ode to the ones who have created them. The ones who write, dream and hope that, with the little song they wrote in their bedroom, would someday reach and touch someone that way. Somewhere in the simplicity of minimal lyrics, soft pretty keys, or a poignant honesty in a singer's voice, a stranger can find their footing; all becomes right in the world. Somewhere in the divine chaos of that beautiful noise a stranger finds their old impassioned self and regains their old unwavering composure.
Headphones in, the whole world out.
This is what it feels like to get lost in sound.
Sound, Phrase & Fury.
---
Disclaimer
The purpose of Sound, Phrase & Fury is to help share music and promote musicians not usually covered in mainstream media. All music that is shared on this site is for the sole purpose of spreading the knowledge of these artists and their projects. It is not intended to promote piracy. We always encourage readers to support every act through purchasing releases, merch and attending live shows. If you or the artist you represent are concerned about any copyrighted material, please contact us at info@sound-phrase-fury.com to request to have the content removed.
---
Advertising with Sound, Phrase & Fury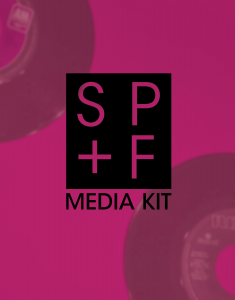 Get in-depth information about our audience demograhpics and 2017 rate card.
Also includes available artist promos and instructions on how to get your music featured.
Since its launch in January 2012, Sound, Phrase & Fury magazine has been attracting, on average, 463 readers per issue, some of which are from as far as South America, Asia & Oceania.
The majority of our readers and website followers are between the ages of 16 to 30. Most of them reside in North America, but some are rooted as far as Indonesia, and Australia. They are interested in the specific genres we cover: pop rock, rock, pop punk, hip-hop, indie-rock, postcore/hardcore, indie-pop, acoustic, folk, screamo, emo and punk.